Join over 3 000 enthusiastic club tennis players
I am using the techniques from the TennisFit App, making sure I use my feet. I follow all fitness and training sessions with PLB Tennis Method and I feel good and I am winning matches!
INTERMEDIATE TENNIS PLAYER, London
Well, its been lot of struggle over the years putting lots of effort but now its certainly more of an effortless power and I have much better Forehand, thanks to you!
It feels like I was focusing on different parts of the game. You are making me focus on the legs and footwork and everything and I can definitely feel the improvements and I am really grateful!
Medium level, barcelona, SPAIN
I highly recommend any of Jan's courses, in fact you can take them right on the court with your mobile device and it is just like having him right there giving you a private lesson.
After completing Jan's course I have now much more solid and dependable backhand and I have lot of varience of type of shots I can now play and its winning me more points and therefore more matches. Thanks a lot Jan, cheers.
MEDIUM TO advanced level player, UK
I'm an intermediate-level tennis hack who has been playing the game for years.

My game has been frustratingly inconsistent, especially on the forehand side. Trying to hit hard gave me power without any control, and trying to have control had me pushing the ball.

I've purchased all kinds of online tennis DVD's and programs over the years, which have helped here and there but the biggest difference so far has been Jan's TennisFit App and his programs.

I really did not understand what "Power comes from the legs" really meant until I heard Jan explain his Positioning, Legs and Body (PLB tennis method). He keeps instructions very simple and clearly explains how pros use those very same techniques, and I was able to instantly feel a difference in the way I've practised and played since.

I started some of Jan's programs around 2 months ago, and for the past 2-3 weeks I've felt like I've finally gained some consistency without having to sacrifice my power (if anything, the power's actually improved with PLB!).

I've even been able to win a social-level singles tennis tournament, feeling so much more in control of my shots, including my forehand! With every shot, I willed myself to use my legs for both attacking and defending, and his teaching methods are simple enough to absorb that I could use them in the heat of battle. No complex sets of instructions to remember!
The TennisFit app and the TennisFit web site work really well and are simple to use.

The videos themselves are of excellent quality, but what makes them unique in my opinion is Jan's passion and understanding for the game, and his experience as a playing pro. His knowledge and perspective really do shine through. Typically, Jan explains a technique for a few minutes, then demonstrates what he means by hitting some balls, then goes through a training drill hitting many balls (including slow motion replays). He just makes you want to find a tennis court and do the same!
As an added bonus, Jan is very responsive if you have any questions about his programs or TennisFit app and web site.
So do yourself a favour and get into Jan's TennisFit programs to get those legs pumping!
So many on-line coaches appear to merely imitate what the pros do. They lack the experience of actually competing at an elite level and rarely display any real understanding of the essential biomechanics that underpin a stroke. Jan is different – he's been thoroughly trained, he's played at a very high level, and he really knows what's important.If you currently have a mediocre forehand and wish to embark on a path to weaponise it, you would be laying solid foundations if you studied and implemented the advice contained in his free coaching video "How to hit the perfect forehand in 3 simple steps". Thank you Jan for being so generous with your help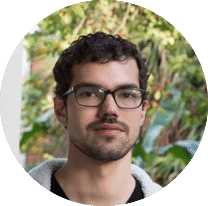 I'm just starting to play tennis back again after a couple of years without playing at all. After using your methods for my forehand everything started clicking back into shape and I got even better!
I am over 60 years old now and I like the training program! I am still implementing the "PLB Tennis Method & all techniques Jan shows you and I finally know how to use the open stance with the body rotation and shoulders properly!
Jan's method has definitely transformed my game and not just that, even the way I look at it now.
I also like the exercises. I want to video tape myself to see how I look like. Many thanks!
I have seen a very quick improvement on my forehand using your PLB Method & techniques in this program. I have been able to hit many more winners when playing matches. Highly recommending
intermediate level player, CAnAda
I have really enjoyed the forehand video sessions. I just started a few weeks ago and have noticed a huge improvement in just 2 times I have played since, and it has actually been noticed by others too!